The awesome girls of
SITS
are having cheery little Holiday card link up, so I whipped up this to contribute.
This won't be the actual card we will be mailing out this year, but I think it turned out cute for what it is. This photo was taken in September at the Utah State Fair. I love Sookie's smile. I adore the bright colors; can you tell I'm an 80's child? ;)
Exciting news! R has two new iPhone apps in the Apple store. How wonderful is that?
Cartoon Hairstyles
where you can put, well,
cartoon hair
on any of your photos. Here is a silly one he made with Sookie's photo.
Monster Studio
is the other one. This one is so much fun and is for all ages. You can build your very own monster with hundreds of different combinations! You can choose all different kinds of body shapes, colors, eyes, mouths, and accessories. The adults and the kids seem to love this one equally. It is addicting and I like that you can make cute, cuddly monsters, or scary ones if you feel like it.
I saw this adorable bib on
Zulily
today and I just think it is too cute for words!
And how cute would this bunny dress be for Easter?
This post is random isn't it? Oh well. That is what happens when you have a sick babe. I don't want to dwell on how rough of a weekend it was, so I will talk about Christmas cards and iPhone apps...you know, the good stuff. I think we will be taking a trip to the doctor tomorrow though. Not how I wanted to spend her 10th month birthday but maybe she will be feeling better in the morning. I'm crossing my fingers because I have so much I want to share with her during this magical season.
Some Tuesday and Wednesday Blog Hops below, check them out! I am loving meeting all of you through this fun idea! I'm behind on catching up with following you back since S has been sick, but I promise I will. Give me some time. Thanks!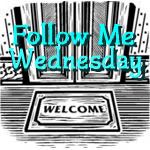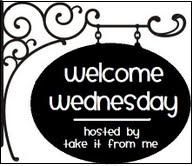 Hope you all had a magnificent Tuesday!