I am in San Francisco for the
Cystinosis
(the rare disease I live with) Family and Medical Conference and to attend to my duties as a (proud!) member of the Board of Directors. And, to borrow some beautiful words from my second mother, Frankie,
to spend time with those who understand my life the best, those that have walked before me and embrace those just embarking on this journey.
This is the third installment in the
big jumps; chasing your dreams
guest blogger series.

Casey Wiegand from
The Wiegands
is gracing us with her presence today. She is a breath of fresh air and face of strength, as you will see after reading this post. I feel lucky to have her here today!
*******
My name is Casey Wiegand, I am a freelance artist, wife and mama.
I love painting and sharing our life through

my blog

...where you can expect pieces of my perspective on life, faith, kids, marriage, with touches of art, creative inspiration, projects and things I love along the way. I have two little ones in the hopes of lots more and am married to the love of my life!
I posted this post recently on my blog :), this is our story!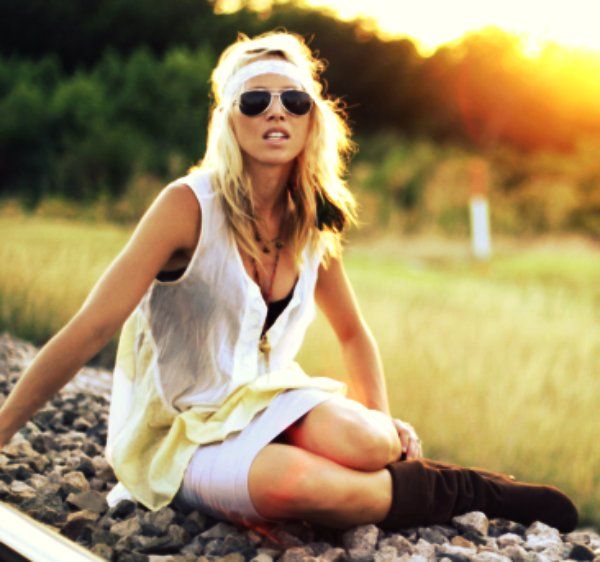 So, I have talked a lot about us struggling financially.
This is what our bank account looked like the day Chris walked in and quit his job last week. His last day was today.
And yes those are NEGATIVE signs.
Chris quit his job. no savings. negative signs in the bank account.
I took a screen shot of it so that everyone could see what we are dealing with here.
We both felt like God was asking him to quit. It's just scary when you are already struggling to let go of that tiny bit of security.
But when God tells you to move, you move.
Student loans, 4 people on individual health insurance, mortgage, gas, food, diapers, electricity, internet, business loan...I am sure I am forgetting something....
but the exciting thing is that I believe you all will get to watch first hand God bring us out of this mess.
A New Start.
Oh where? Oh where do I begin?
I'll start here...
After Casey and I got married in 2007 we felt called to start something that would generate revenue for our family, provide a base for both of our "artist careers" and be a part of a bigger picture of what God wanted to do in and through us. So Casey, being a Children's Art Teacher, and I decided to start A Little Artsy, an Art School for kids. Everything was going great, we were doing what we loved and we were really making a huge impact on the community where our business was located. Then we had our first baby - Aiden. We had so much fun taking him up to our studio everyday and I even made a nursery for him in the back room. But working mostly 14 hour days, we quickly realized that that was no place for him to grow up.
Fast forward 1 1/2 years... I accepted a job at a start-up media company in November of 2009 as Senior Editor/Director. I was, in a sense, at the top of the food chain within the company and was respected by my co-workers and boss. But from the beginning, something always felt a little off. I never really felt like it was a place where God intended me to be. I would sometimes think that I had made a wrong turn somewhere in there and worried I may have gone off the dirt path and onto a superhighway with all the security and comfort of a full time, nice salary, sweet benefits, decent 401K, job. I was a freelance filmmaker for 8 years. I never felt the Lord leading me to take a full time job. I was so afraid, with a business, wife, infant, mortgage, student loan, life insurance policy etc... that somehow only I was able to provide for my family and God was busy dealing with tsunami's and earthquakes.
So I took my "career" and "financial future" and "security" into my own hands and strutted around like a little fool with a new yo-yo.
I fought with God for 1 1/2 years about what He wanted for my life and what I wanted. Or thought I wanted. Country Club membership, a 75205 Zip code, an incredible School District, a SUV with less that 150k miles, a lake house, couple ski-boats and so on. I was on my way to a total comfortable and utterly (pause) MEANINGLESS life. Thank You God for coming to my rescue.
Two months ago, through several different people, specific work related encounters and lots of pacing around in my backyard praying, I heard the Lord (and all it took was a whisper) calling me away. Thats all I heard. Just away. To Quit.
I was told by many to "make sure you have a back up plan" and "you have a family now so you can't just quit" and was actually told "You are an (expletive) idiot If you think you can get a better job". That really hurt. Especially when the voice and hand of God was leading me so strongly away. It was becoming more clear every day to step out on faith and just pull an Abraham.
Technology has changed so much in the last 2 years all my equipment is out-of-date.
I have no camera, no computer and no prospects. I am, for the first time in my life, completely and desperately dependent upon the Lord. I believe God will provide me with opportunity to buy a camera and computer, and He will bring the clients. I'm trusting in Hebrews 11 - Sure of what I hope for, and certain of what I do not see. With negative numbers in our bank account, I am confidently placing myself and my family in a position of a total "God must move" lifestyle. Selling everything if we must, holding fast to His Promises, seeking His direction, and surrendering my will and my dreams to Him. In return, all I desire is Christ Glorified in and through me. I want Him to use the gifts He gave me for his Glory, not mine. For His Kingdom, not mine.
So my last day at my eight to six was today. And I feel great. I feel great because I believe I am obeying God. That I am following after Him. That He alone knows the way. That He alone knows how He alone will provide for my family. That He alone will bring business and opportunity. That He alone will heal my wounded spirit broken by ugly, cold, selfish, hardened hearts.
So here I am world. One wife and two kids. Armed with a camera and a little creativity. What will you bring me today? What adventure will unveil before me? What challenge will tempt me inside? Bring it on. I'm ready now. Motivated and educated by my past, I'm determined to walk boldly toward the little lamp lighting my path. One step at a time. Falling forward. I'm moving on.
Stay tuned. I'm expecting God to split seas.